Divorce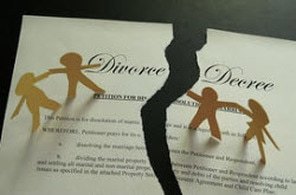 Divorce occurs at the worst times imaginable. People feel abandoned, angry, alone, and often they can be vengeful. Bank accounts get closed, funds transferred, or credit cards overcharged and maxed to their limits. Also, all too often children get caught in the middle of all the fighting. Divorce has never been easy, but it does not need to be this way. There is a better way to get on with your life.
At the time you are considering the possibility of separating from your spouse, you should seek a knowledgeable Family Law Attorney to answer your questions and, if requested, get you started with your Family Law case. Your Family Law Attorney will become your advocate and work on all legal issues in your case, so you can focus on your personal affairs.
The Attorneys at Bay Area Family Law Center are highly effective litigators who fight for the right results. We fight for fair division of property, as well as fair levels of spousal and Child Support. Our Attorneys can help you be in compliance with any required court paperwork and mandatory disclosures. If applicable, we will fight for the right custody schedule of your children and help figure out the right amount of support you are owed.
Our Certified Family Law Specialists take pride in helping clients through their Divorce as quick as possible. We can help ensure your children transition to happy homes, you receive your share of any joint property, you don't overpay on your support and you get through this painful time in your life.
High Conflict Divorces
Worried that your Divorce is a high conflict case with many issues and an unreasonable opposing party? Rest assured; our Attorneys can help you. Our lead Attorney Ethan has been specializing in high-conflict cases for 10 years. He knows the tough questions to ask, where to look for answers, and how to get results for you.
Hiring an Experienced Divorce Attorney
Divorce law is extremely complex. With the assistance of one of our qualified Family Law Attorneys, you will feel secure knowing you have an advocate on your side.
For assistance with your Family Law or Divorce matter, contact our office today (925-258-2020) and setup a consultation with one of our Family Law Attorneys.
For additional divorce related matters please see: