Estate Planning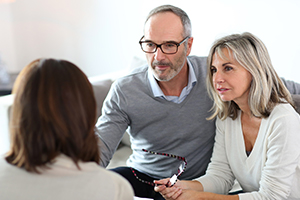 When you die, what will happen to your assets, debts and your loved ones? Problems can arise when people don't plan for their Estate after they die. At Bay Area Family Law Center, we know you've worked hard to build your Estate, no matter how big or small, and that you would like to pass it on to your loved ones. Our Estate Planning Attorneys can help ensure your legacy will be passed on, through a meaningful Estate Plan.
Estate Planning Defined
Simply put, Estate Planning is the creation of a plan, while you are alive, for managing your wealth, and distributing that wealth after you die. Estate Planning helps you ease your financial and legal affairs for your loved ones after you pass on.
With an Estate Plan, not only are you able to make decisions about who will assist your family when you die, you can also decide who inherits your legacy, at what age and stages your loved ones will inherit what you leave behind.
Possible Components of Estate Plans
The following are different components that can be set up and established within an Estate Plan:
Powers of Attorney: Our Attorneys can help you appoint someone to make important financial decisions for you if you are no longer able to make those decisions.
Trusts: Trusts are a great way to manage your Estate. Trusts can include living Trusts, family Trusts, revocable Trusts, irrevocable Trusts and special needs Trusts.
Last Wills and Testament: Wills and Testaments allow you to spell out how you want your Estate to be handled after your death.
Beneficiary Designations: Who will be receiving your Estate or money you leave behind? Our Attorneys can help you determine who would be the best beneficiary for your Estate.
Advance Health Care Directives: What do you do if you become incapacitated or near death? Who makes decisions for you? Our Attorneys can help prepare documents that specify the conditions for your medical care.
Hiring An Experienced Estate Planning Attorney
At Bay Area Family Law Center, we pride ourselves in helping our clients be at ease, by explaining their options and providing Estate Plans that are sound and designed specifically for your unique circumstances.
No matter where you are in your stage of life, Bay Area Family Law Center can help preserve your personal choices and financial assets through competent Estate Planning. For assistance on creating an Estate Plan, contact our office today (925-258-2020) and setup a consultation with one of our Estate Planning Attorneys.