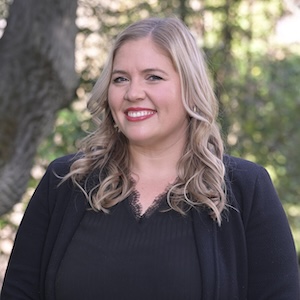 Indy Colbath
Attorney / Partner / Shareholder
Indy Colbath is a licensed California attorney who has focused the entirety of her legal career on family law issues, including: divorce, annulment, child custody, child support, spousal support, property division, and domestic violence restraining orders. Indy has a breadth of courtroom experience she relies upon when assessing her clients' family law matters, as well as strong relationships with the local legal community and bench. Indy has effectively represented her clients in an array of complex family law litigation, many of which involving high net worth individuals. Even though Indy has a passion for courtroom advocacy, she understands that every family law case is different, and in certain matters it is more appropriate to settle than it is to engage in costly litigation. Indy consistently advises her clients of the costs and benefits of compromising versus fighting in court. But in matters that are litigated, Indy vigorously and effectively represents her clients' interests. In addition to her focus on outstanding advocacy, Indy strives to provide excellent service to her clients by making herself consistently approachable and available. Indy personally supervises each of her cases from their outset to completion and keeps her clients well informed of their case status.
Indy's passion for advocacy was ignited in college when she became a certified peer counselor with WEAVE (Women Escaping a Violent Environment) in Sacramento. She spent two years working as a crisis line counselor for callers who were victims of domestic violence and sexual assault. After college and prior to law school, Indy was a law clerk with the Legal Aid Society's Dependency Program in Martinez, which represented parents and children in dependency proceedings. Because of these experiences, Indy is able to approach high conflict cases involving intimate partner violence and or child abuse with specialized knowledge and sensitivity. Indy understands and is able to effectively advise her clients of the potential legal consequences in any family law matter when there are allegations of abuse, whether made by or against her clients.
Indy is a Contra Costa County native; she grew up in Pleasant Hill and attended College Park High School. She earned her Bachelor's Degree from the University of California at Davis where she graduated with honors, majoring in Sociology with emphasis in Law and Society. Indy attended law school at California Western School of Law in San Diego, after being admitted with a full-ride scholarship. Indy graduated in 2013 with her Juris Doctorate, and was admitted to the State Bar of California in December of 2013.
Education
J.D., California Western School of Law in San Diego, 2013
B.A. in Sociology with emphasis in Law and Society, University of California at Davis
Graduated with honors
Jurisdictions Admitted to Practice California, 2013