Probate & Trust Litigation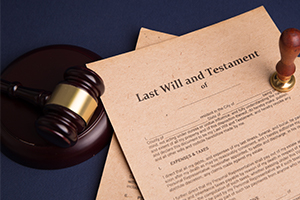 Confused or overwhelmed with a Probate or Trust? Being named an Executor of someone's will, Trust or Estate can be a daunting task, especially when you don't know what you're doing. How do you manage such a huge task, when family members start challenging the wishes your departed loved one has left behind? Don't worry, the Attorneys at Bay Area Family Law Center can help with all your Probate & Trust Litigation issues.
Estate & Trusts Legal Matters
As an Executor, you may have to deal with any of the following matters in Probate cases:
Will Contests
Property Disputes
Breach of Trust
Failure to Account or Distribute
Responsibilities of an Executor or Administrator
Being an Executor of an Estate or Administrator of a Will can be an overwhelming experience. Here are just a few of the responsibilities one is expected to do correctly:
Notifying creditors of the probated Estate
Filing a final tax return for the Estate
Collecting, appraising managing and/or liquidating all of the Estate assets
Paying debts or resolving claims held against the Estate
Hiring An Experienced Probate & Trust Litigation Attorney
Having a Will and/or Trust helps manage and pass assets onto others in a carefully planned process. When the process isn't planned very well, poorly administered or involves unhappy heirs or family members, the process can become convoluted, difficult and the courts will need to get involved. Having an Attorney that understands the process, especially when courts are involved, will help easy your mind.
For assistance with a Probate or Trust Litigation issue, contact our office today (925-258-2020) and setup a consultation with one of our Probate Attorneys.